Schnitger Festival 2018 featuring Italy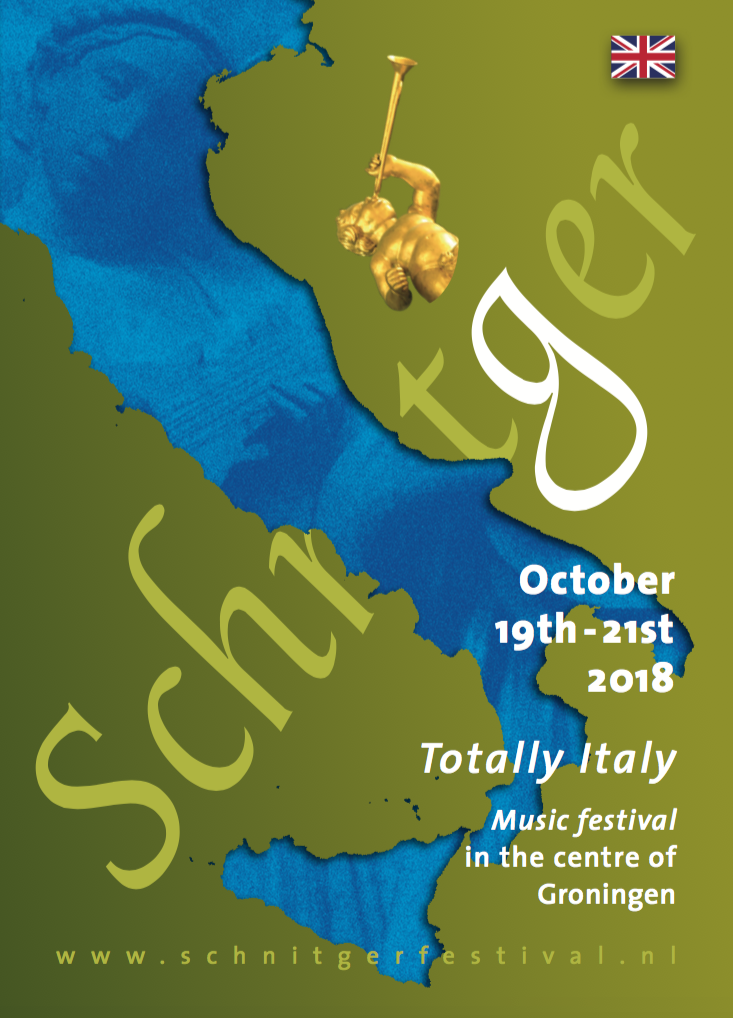 Groningen– Music lovers from all over the place will flock to Groningen from 19 till 21 October, 2018. For the 6th time the annual Schnitger Festival will be held during this period. During this festival a broad array of musical events may be enjoyed at multiple venues, ranging from organ luncheon concerts to Urban House hiphop. This year's theme is Italy.
Schnitger Festival is a musical feast concentrated around famous organs built by the German organ builder Arp Schnitger. Mr Schnitger lived in the 17th century and as an organ builder he was far ahead of his time; with his artistic concept he conquered Europe as a genuine franchiser and built 170 organs in total. The city of Groningen currently houses 4 organs partly ascribed to him, among which is the recently reconstructed, and last year rededicated, organ of the Lutheran Church.
Totally Italy
The reason for the festival going Italian is highly appropriate. In 2018 composer Claudio Monteverdi as well as his colleague Girolamo Frescobaldi died exactly 375 ago and their predecessor Giulio Caccini passed away 400 years ago; all the more reason to immerse oneself in Italian baroque. The organisers have invited two ace organ players, who are closely affiliated to this mediterranean country: Matteo Imbruno, an Italian living and working in the Netherlands and Liuwe Tamminga, a born Frisian who has been residing in Italy for years. Both organ players will account for a major part of the programme. In doing so they will  undoubtedly extoll passionate Italian sounds on organs in the city of Groningen.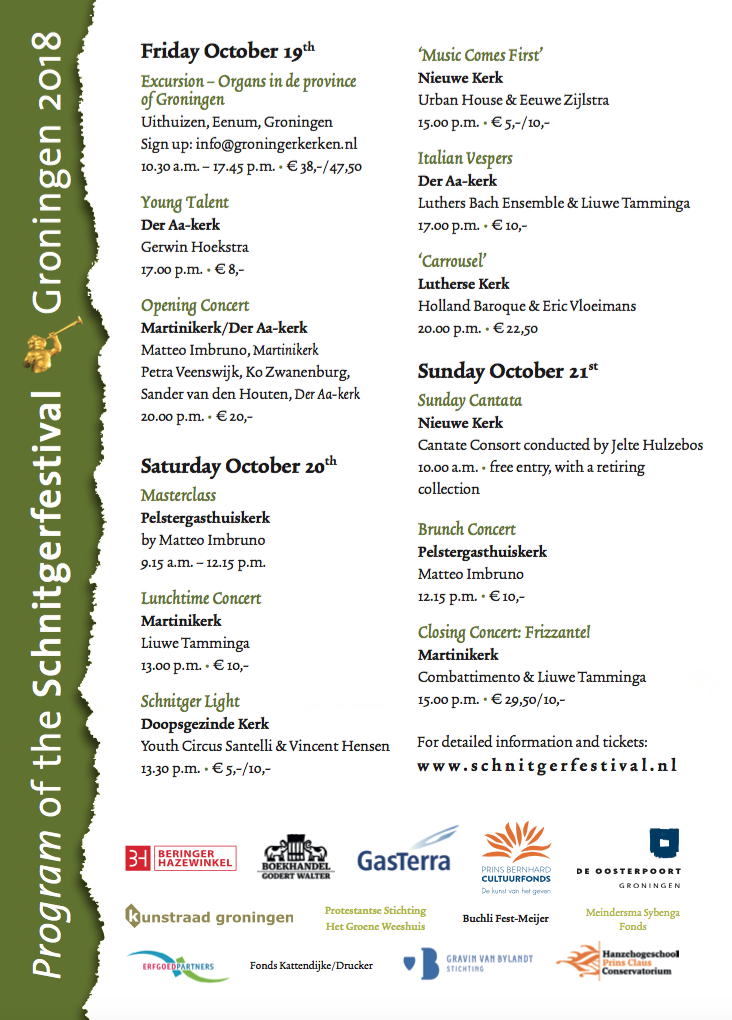 Cross-over
Schnitger Festival is remarkable for enthusing a wider audience profoundly. Not only devotees of organ and classical music are being served but cross-over productions also attract , for instance, young people who may experience themselves that organ music and hiphop blend excellently. This will be shown in a workshop given by Urban House Groningen. An even younger target audience will be attracted by a youth circus called Santelli, who will perform for them while organ player Vincent Hensen will execute his magic tricks on the organ. An absolute 'must' for jazz lovers will be the concert of Holland Baroque as this swinging ensemble will explore and extend boundaries between classical music and jazz.
In total, Schnitger Festival will present 13 venues , among which an excursion, a masterclass, a Sunday brunch concert, a promenade concert, an Italian vesper and many more. Nine organ players and a number of other musicians and performers will provoke sight and hearing to show their talents.
Schnitger Festival takes place from 19 till 21 October, 2018 at various locations in the city of Groningen. Tickets sale and further information is provided on www.schnitgerfestival.nl
Press notice:
Please contact Betty Knigge, CEO Schnitgerfestival Groningen for any further info. By email
festival@schnitgerfestival.nl or by telephone 06- 44 30 05 63.