The Third Odoyevsky International Organ Competition
https://gnesin-academy.ru/organ_competition
Dear colleagues,
We are pleased to inform you that the 3rd Odoyevsky International Organ Competition will take place in Moscow from 17th to 25th of November 2019.
The competition is named after V. F. Odoyevsky (1804-1869), a prominent musician, writer, philosopher and public figure, a founder of Russian musicology and lexicography, the author of the first original compositions for the organ in Russia, who succeeded in awaking the interest of Russian music public in the organ and such extraordinary personalities as J. S. Bach.
The contest consists of four rounds in which participants will play organs of different styles and epochs in five Moscow halls including the Organ Hall of the Russian Gnessins' Academy of Music, where an historic Henry Jones organ (1871) is located.
Besides the traditional organ repertoire, the competition programme includes 20th century compositions, as well as a number of notable organ works by Russian composers. In addition to obligatory pieces, participants of the final round will have an opportunity to play a small concert programme of their own choice.
The international competition jury consists of famous organists representing the different European organ schools.
The age-range for participants is 17 to 33. The application deadline is October 10, 2019.
Competition rules, programme requirements and organ specifications are included below and placed on the website: https://gnesin-academy.ru/organ_competition/
Information Letter 2019
Competition Documentation 2019
Best wishes,
Organizing Committee of the Third Odoyevsky International Organ Competition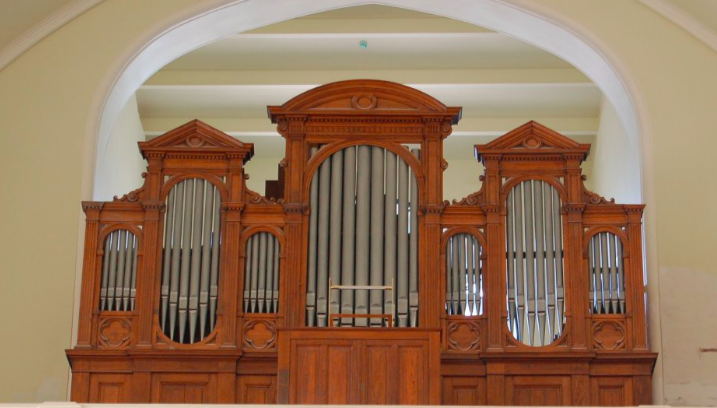 1898 Sauer Organ at the Moscow Ev. Luth. Cathedral of Saints Peter and Paul.
Header image:  Kuhn organ at the RC Cathedral or the Immaculate Conception.